Check out our preferred wedding photographers to work with in Michigan!
You're newly engaged—congratulations! Once you've chosen a wedding date and selected a venue you love, you'll be ready to think about key vendors for your big day. For many, a wedding photographer is quickly top-of-mind. You want an experienced professional to capture the once-in-a-lifetime moments of your wedding.
Of course, a Google search for a Michigan wedding photographer will result in a long, varied list of options. Without guidance, it can be hard to know where to start or who you can trust.
At Michaels Entertainment, we're here to help. We've been working side-by-side with Michigan wedding photographers for more than 10 years. We've seen first-hand the difference an exceptional photographer can make, both in terms of skill and professional experience.
If you're looking for wedding photographers in Michigan, here are a few of our favorites:
Detroit, Michigan
Based in Detroit, Athornsphoto is a versatile photographer for your Michigan wedding. Autumn Thornsberry believes in a relaxed approach to help you and your guests feel comfortable, which always results in more natural photos.
Among Autumn's many accolades are back-to-back designations by Hour Detroit magazine as "Detroit's Best Photographer" in 2019 and 2020. She was also Channel 4's Vote 4 The Best winner for "Detroit's Best Wedding Photographer" in 2018 and 2019.
Part of Autumn's success is her willingness to support you on your big day. While being generally helpful, Autumn works to capture the moments that tell the story of your wedding day. Whether you are planning an intimate elopement or a traditional celebration with hundreds of guests, Autumn will customize an approach to meet your needs.
Farmington Hills, Michigan
Catchfly Photography is an award-winning wedding and elopement photographer, willing to travel within Michigan, throughout the country and internationally.

Julie uses detailed questionnaires to understand your wedding day vision. When the big day arrives, she captures the highlights, the imperfect details and in between moments of your wedding, all while keeping you and your guests moving, according to your schedule.

Offering custom packages for traditional weddings, elopements or engagements, Catchfly Photography is ready to act in partnership with you, to make your vision a reality.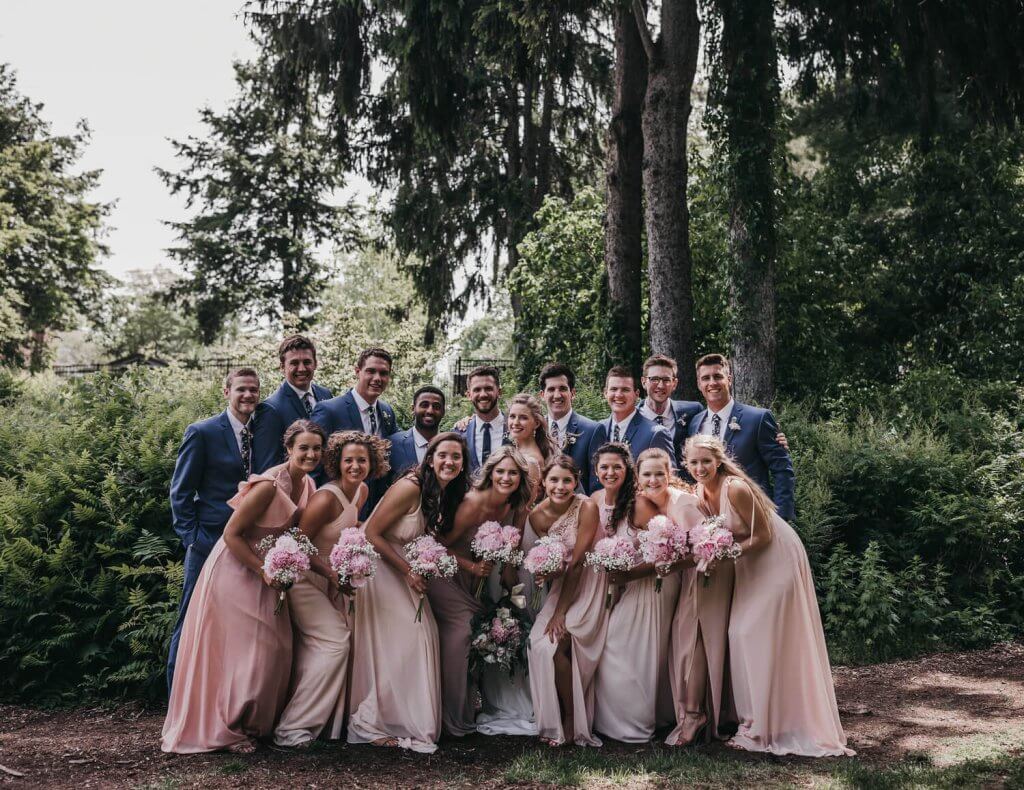 Detroit, Michigan
Stintography is a Detroit-based company, offering curated photography services for weddings, engagements, family and more. Taylor Stinson works with the natural flow of events to capture the intimate feel and emotion of your wedding day.
Taylor tends to avoid structured poses and instead captures the beauty of your day with a candid approach. Taylor hand-edits every photo to make them the best quality they can be.
To connect with Taylor, simply contact her through her website. She's ready to hear about your wedding and how you met your future spouse.
Metro Detroit and Ann Arbor, Michigan
When it comes to weddings, Melanie Reyes Photography is passionate about two important things—loving people and capturing history. Melanie Reyes, lead photographer, and Deana believe that you should live every moment during your wedding and let them capture it for you.

With professionally edited, high-resolution photography, Melanie Reyes Photography delivers consistent quality and customized packages to fit your needs. Choose from a wedding photo collection at a set price or add on services if your needs change.
A quick look through their wedding portfolio will give you a glimpse into the classic feel of their work—with high quality photos, in both traditional poses and candid shots.
Detroit, Michigan
A skilled wedding photographer, Shelby Monnette works hard to create a stress-free experience, while capturing the personalities and emotion of your wedding day. Shelby prides herself on timeless photography, an ability to read the room and a skill for capturing beautiful reactions.
Shelby combines a go-with-the-flow attitude with a clear timeline and expectations. You and your partner can enjoy the moment, never having to guess what's next.
Widely recognized for the quality of her work, Shelby provides structure and experience on your wedding day, along with a compassionate understanding of your needs and a willingness to focus on your priorities.
Detroit, Michigan

Shauna Wear is an experienced, professional photographer, ready to capture all the emotion of your wedding day. Based in Detroit, but willing to travel, Shauna has extensive experience as a Michigan wedding photographer.
A look through Shauna's portfolio reveals her clear talent for capturing both the classic, emotional high points of a wedding, as well as the more intimate moments in between.
Shauna's work is widely recognized as exceptional. Shauna Wear Photography has been awarded The Knot's "Best of Weddings" for 2020, 2021 and 2022. To enquire about Shauna's services, simply send her a message through her website.


Detroit, Michigan
Based in Michigan but willing to travel throughout the country and internationally, Samantha Leigh creates fine art digital and film photography to capture your wedding day with refined, genuine imagery.
Samantha believes your wedding photographs should stand the test of time. Her classic, elegant style focuses on both the big moments of your wedding and the quiet ones in between.
Samantha works to make sure you feel confident, both as individuals and as a couple. She aims to capture who you really are, together, on your wedding day. Her work has been featured through multiple publications and platforms, including Metro Detroit Weddings, The Knot and Cake and Lace.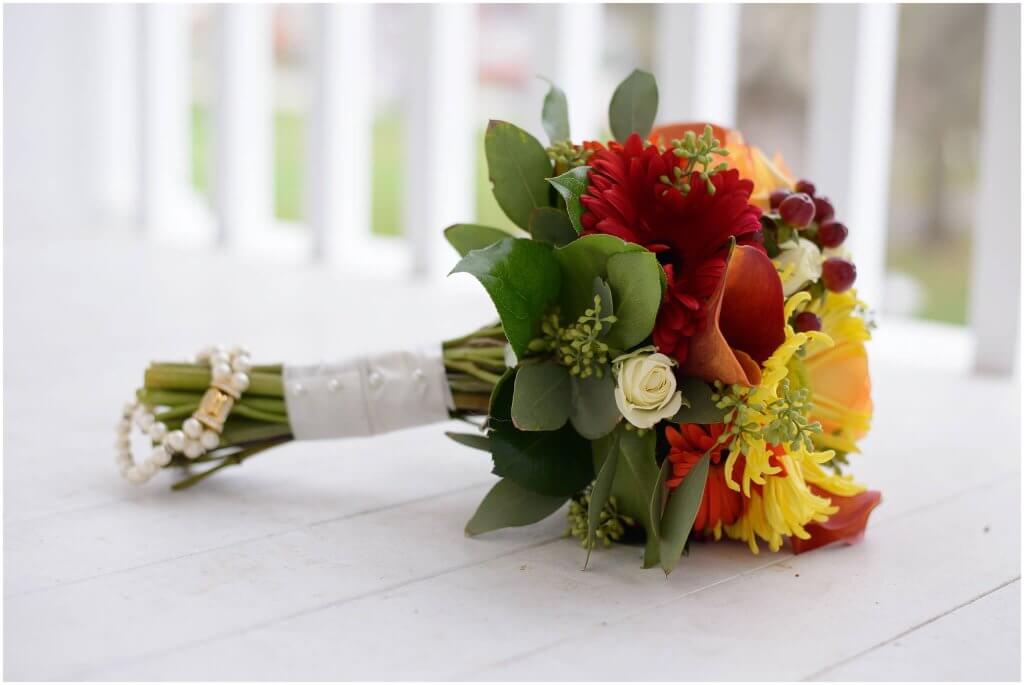 Saline, Michigan
With a passion for simple, classic photography, and an eye to add a twist on vintage, Heidi McClelland draws on years of experience to capture the events and emotion of your wedding day.
Heidi works to create a relaxed environment for you, your partner and your wedding party as she captures the romance and unique feel of your wedding. Following your wedding day vision, she captures everything from your walk down the aisle to the candid, unscripted moments that very few see or notice.
Heidi's wedding collections are tailored to fit your plans and vision. Working with your priorities, values and interests, she will capture the moments and memories that you will cherish for years to come.


Ann Arbor, Michigan
Based in Ann Arbor and willing to travel, Miz Changes Photography takes pride in capturing life's most precious moments. With a reputation for being both creative and professional, approachable and organized, Justin is ready to go above and beyond for the weddings he photographs.
Justin believes in keeping things simple—that fun always leads to the best photos. With over 10 years as a professional photographer, Justin works closely with couples to understand their wedding day vision.
Then, with an eye for unique backdrops and a talent for photo composition, Justin strives to make photo sessions both memorable and fun. To enquire about wedding photos through Miz Changes Photography, contact Justin through his website.

Detroit, Michigan
Niki Marie Photography offers chic, timeless imagery that will last for years and decades to come. Whether you are planning a local wedding or a destination event, Niki is ready to capture the romance of your big day with classic photography and a commitment to the essence of you, as a couple.
With the experience of over 300 weddings, Niki will work with you to understand your wedding vision. She will artfully capture once-in-a-lifetime moments, both candid and posed, composing a classic, romantic collection of photos to cherish throughout a lifetime of marriage.

If you're newly engaged and starting to plan your wedding in Michigan, it is important to secure your photographer as soon as you have a date. Like many wedding vendors, the most popular photographers book months and even years in advance. In short, it's important to start your research as soon as you're able.
Given that a photographer plays such an important role in your wedding day—helping with logistics and movement, as well as capturing the intimate moments that make the day special—we believe it's important to go beyond the basics of vendor research for this role. In other words, you want to do more than check Google reviews, you want to hear from people who have used their services and those who have worked side by side with them.
That's where we come in. At Michaels Entertainment, we've worked alongside dozens of photographers over the last 10 years. If you're looking for a Michigan wedding photographer, we recommend starting with the vendors listed above. Of course, you'll need to do your own research and check references, but we hope this provides a useful starting point.
At Michaels Entertainment, we serve Detroit and southeast Michigan with first-class wedding services, including DJ services, wedding videography, wedding photo booths, and wedding uplighting. We are proud of the relationships we build and the awards and recognition we have received, including more than 400 5-star ratings for our wedding services.
Once you've booked a venue for your big day, contact us to talk about our wedding services. We'll deliver peace of mind with experienced DJ, videography, and photo booth services you can trust. We're ready to help you create the wedding of your dreams.